All cowplot functions that take plot objects as input (ggdraw(), draw_plot(), plot_grid()) can handle several different types of objects in addition to ggplot2 objects. Most importantly, they can handle plots produced with base R graphics. However, this functionality is only available if you have the package gridGraphics installed.
As the first example, we draw a base graphics plot with ggdraw() and style the background with the ggplot2 themeing mechanism.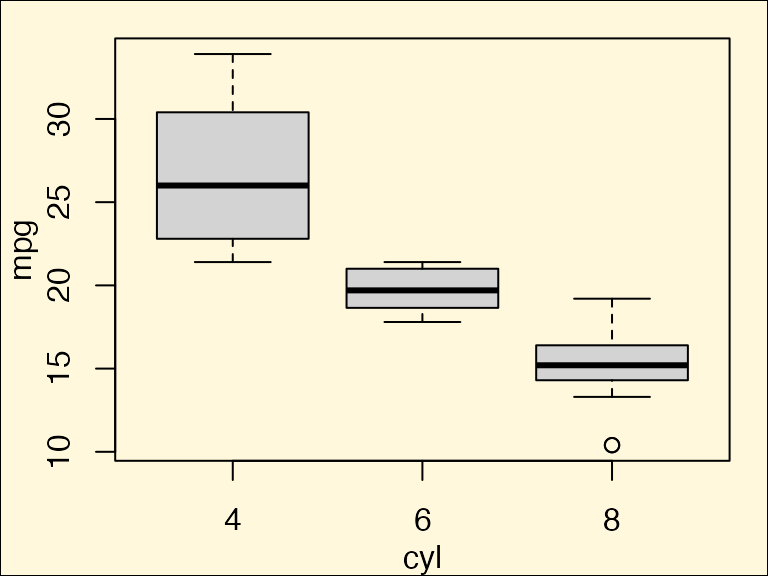 We can also add a logo to the plot.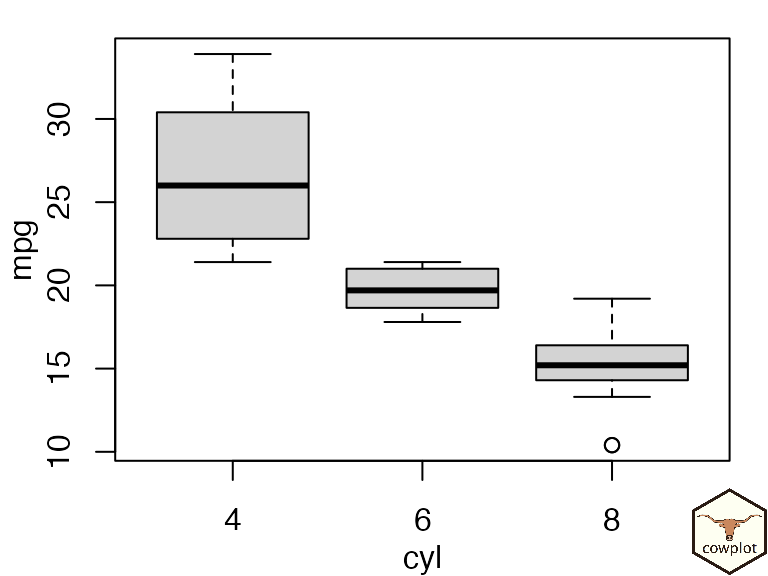 And we can draw base graphics and ggplot2 graphics side-by-side in a plot grid.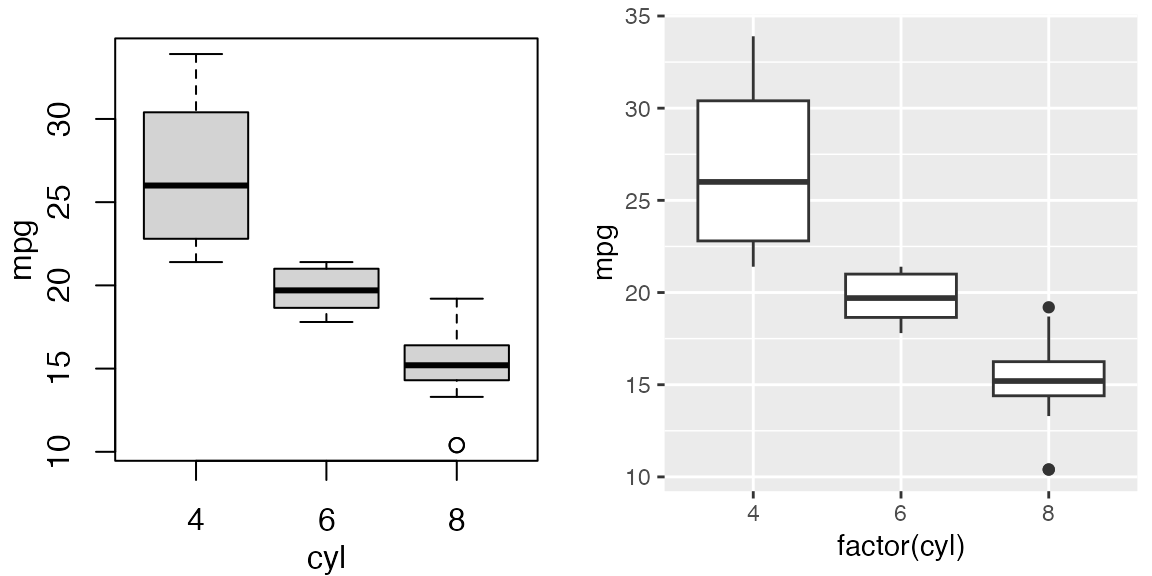 Base R plots can be stored in the form of functions that emit the desired plots (demonstrated above), as recorded plots, or using a convenient formula interface.
To create a recorded plot, we first draw the base plot, then we record it with recordPlot(), and then we can draw it with ggdraw().


We can store arbitrarily complex plotting code in formulas by enclosing it into curly braces.

There is also support for lattice graphics and grid grobs.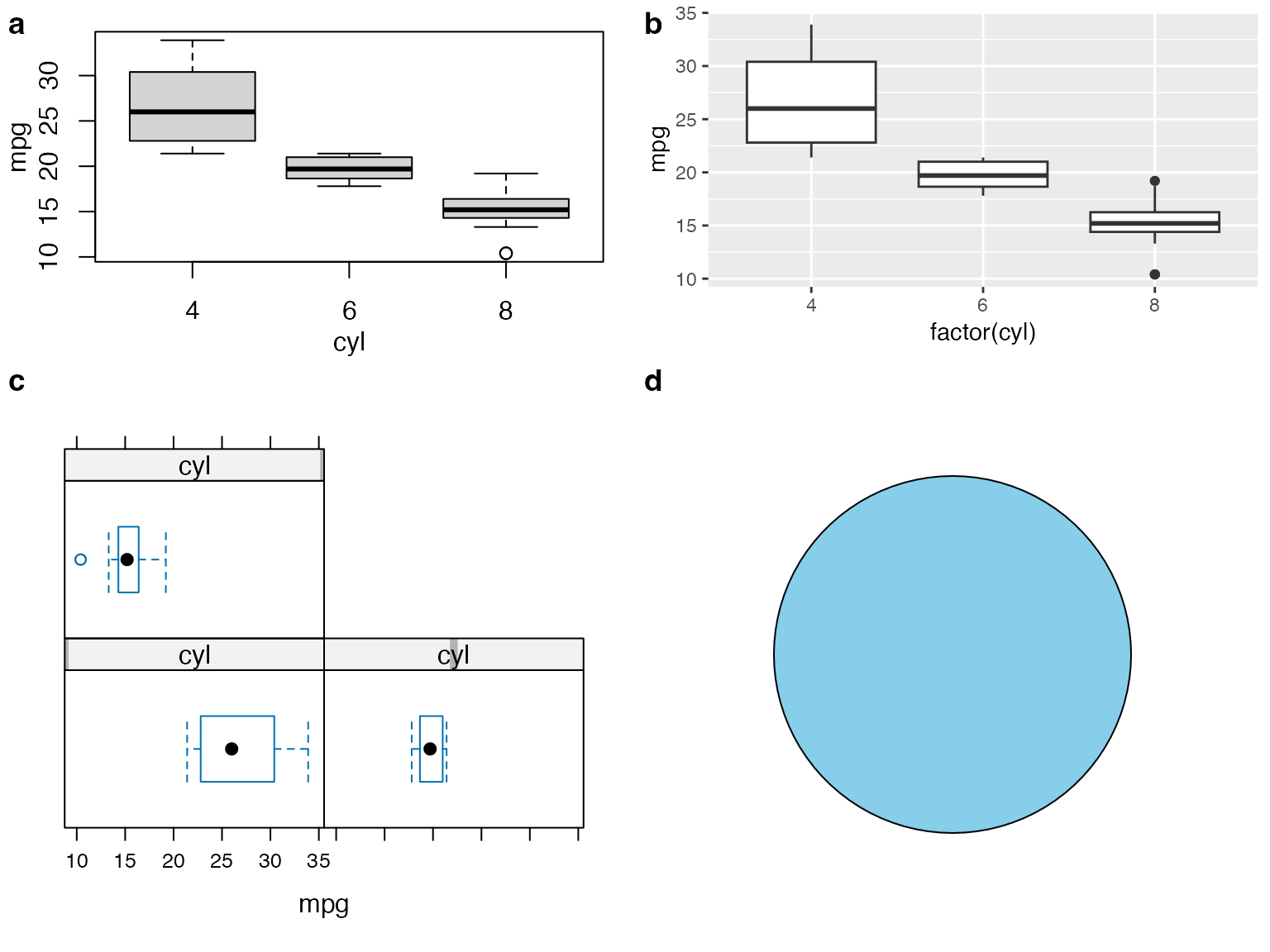 Other packages are supported as long as they return grid grobs.